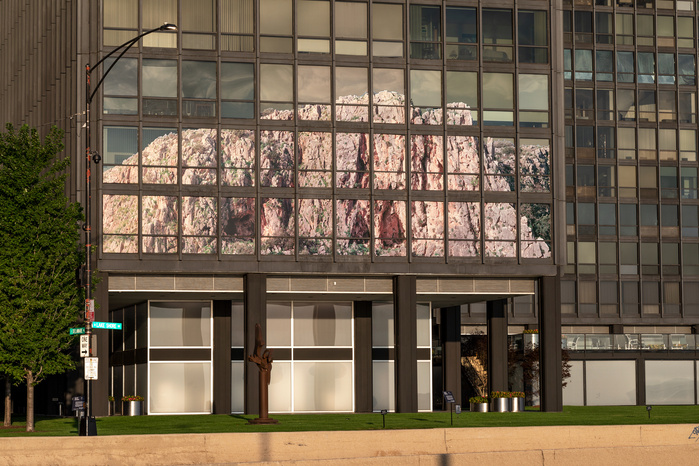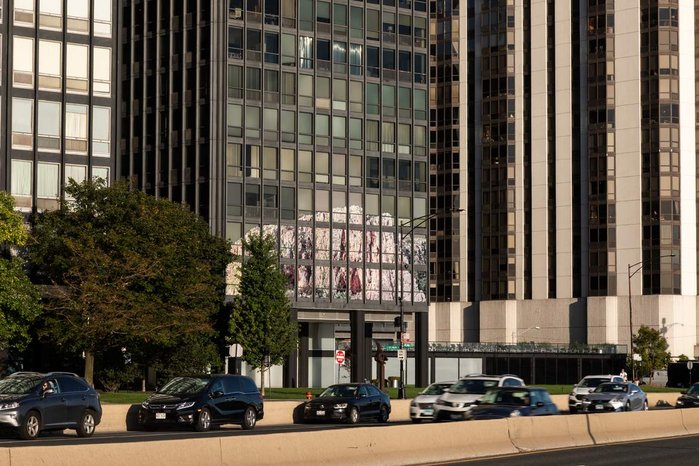 Text by Assaf Evron

The story of Mies van der Rohe's immigration from Berlin of 1938 to the US defined the architecture of the 20th century. Yet an underrepresented segment of this narrative is revealed through his collages, made during a pivotal point in his life. Mies's collages are not only an original and complex way of thinking about the representation of architecture and interior space, but also signify Mies's own immigration.
Mies collages are dated to a transitional period in his career that spans from his arrival in the US in 1938. His hiatus form building as he landed in the new country and his displacement resulted in inverted gaze—from looking at the architectural object to looking back into the interior, a physical but also metaphorical act, and a new mode of introspection.
In his collages Mies uses photographs to represent landscape seen through the windows of his speculative grid line architectures. Looking at the materiality he literally cuts and pastes landscape photographs into the window modules.
The idea that the window modules operate as a platform for photography was a starting point for this project. I used Mies own collage strategies and reactivate it on the exterior of his buildings; I installed landscape photographs into the window modules of his own buildings.
The iconic Esplanade Apartments on Chicago's lake shore drive were one of the very first experiments in residential vertical living in a steel and glass curtain wall high rise. On the south high rise a photograph of a mountain range is installed as if reflected back from the glass. The mountain at the base of the building is from Nachal Me'arot a World Heritage site where pre humans resided in its natural caves for about 500,000 years.